Original title: SUDBINA BROJA 13
English title: THE DESTINY OF LINE 13
German title: DAS SCHIKSAL DER NUMMER 13
Documentary, 59 minutes, Beta, color, stereo
Croatia, 2009

Director and screenwriter: Irena Skoric
Cameramen: Danijel Crnek, Bojana Burnac, Darko Heric, Srdan Kokanov
Editing: Silvije Magdic
Music composer: Boris Harfman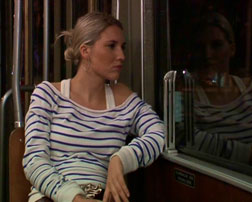 Synopsis:
Tram number 13 goes "everywhere and nowhere",
like the Flying Dutchman it wanders the streets of
Zagreb. It was involved in the biggest tram accident
in Zagreb's history, it killed the largest number
of people, and most often than not it jumped the track. But still, this aged machine nicknamed
"Genscher" is a traveling hotel and a living-room
for an entire invisible Croatia, which was thrown to
the margin by a transition period and which seems
to be traveling to scrap yard together with it. The
author of this film is one of the passengers, and
her love makes this film moving and...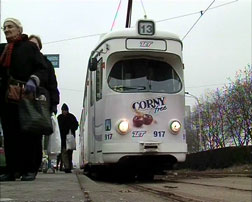 Film was co-financed by the Ministry of Culture of the Republic of Croatia.